Buy vs Lease near Kennett Square, PA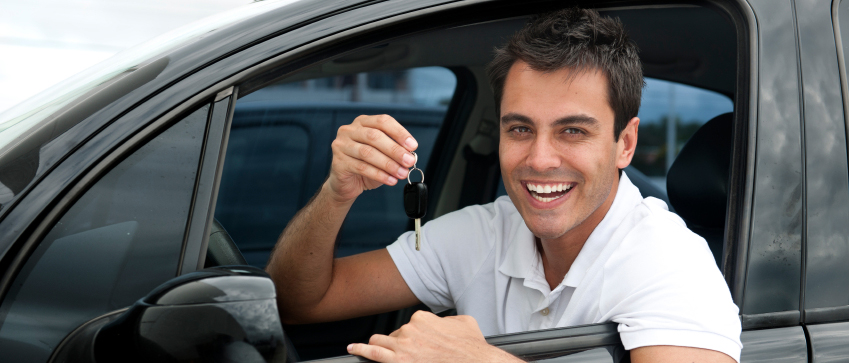 Getting your hands on the right ride can be a difficult task in itself, but figuring out which payment option fits you can feel overwhelming. Fortunately, we at Newark ToyotaWorld would like to show you the benefits of both leasing and financing that may help steer you in the right direction. Read on to learn more, then visit our location! Find us at 230 E. Cleveland Avenue in Newark, DE.
Buying
Buying a vehicle will give you a greater range of models to choose from, as well as offering long-term advantages. Buying is just another term for financing, which allows you to pay off smaller portions each month until that car is yours to own. So whether you want to customize it to your heart's content or sell it on your own, it's entirely your decision what to do with it. To get started on this process, head over to our Finance tab to utilize our Payment Calculator to determine your buying power and possible monthly rate.
Leasing
If you like testing out the newest Toyota models on the market, you may be partial to leasing. This term is synonymous to borrowing, which is what you'll get to do with your Toyota of choice. You'll have it in your possession for only two to four years and drive it for an agreed-upon number of miles. Your monthly payments will be determined by the anticipated amount of depreciation your vehicle endures. Once your contract is up, you get to decide on what to do next. Whether you want to lease a new iteration or turn in the keys and head out the door, you can do so. But if you just can't part with your ride, you can buy it at its lowered cost.
Inventory
Once you've decided which avenue to explore, you can choose what kind of ride fits your lifestyle. All you have to do is to double click on the New Inventory or Pre-Owned tab to see what is on our showroom floor. On the left side of each page you can sift through the filters to narrow your selection. Whether your priority falls under price, fuel economy, a specific drivetrain, or seating capacity, you'll find a ride for you at Newark ToyotaWorld.
Deciding whether to buy vs lease near Kennett Square, PA, can be made simple when you shop at Newark ToyotaWorld. Feel free to contact us with any of your questions!
Sales Hours
(302) 283-2305
| | |
| --- | --- |
| Monday | 9:00 am - 9:00 pm |
| Tuesday | 9:00 am - 9:00 pm |
| Wednesday | 9:00 am - 9:00 pm |
| Thursday | 9:00 am - 9:00 pm |
| Friday | 9:00 am - 9:00 pm |
| Saturday | 9:00 am - 5:00 pm |
| Sunday | 11:00 am - 4:00 pm |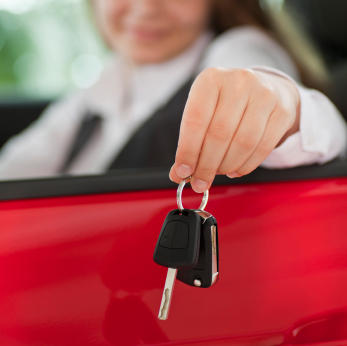 Testimonials
"good but not perfect"
DEALERRATER
1-25-2020
"I purchased my vehicle at Newark ToyotaWorld with Mr Eric..."
DEALERRATER
1-24-2020
GOOGLE
1-22-2020
GOOGLE
1-18-2020
GOOGLE
1-17-2020
GOOGLE
1-12-2020
GOOGLE
1-10-2020
GOOGLE
1-9-2020
GOOGLE
1-8-2020
GOOGLE
1-8-2020
"Purchased my first sienna, we have been an odyssey driver..."
DEALERRATER
1-7-2020
Purchased my first sienna, we have been an odyssey driver...
CARS
1-7-2020
GOOGLE
1-6-2020
GOOGLE
1-5-2020
GOOGLE
1-4-2020
GOOGLE
1-4-2020
GOOGLE
1-2-2020
GOOGLE
1-2-2020
GOOGLE
1-1-2020
GOOGLE
12-31-2019
GOOGLE
12-29-2019
GOOGLE
12-28-2019
GOOGLE
12-27-2019
GOOGLE
12-25-2019
9 to 5 Pawn & Jewelry stores.ebay.com/9to5pawnshop
GOOGLE
12-24-2019
GOOGLE
12-23-2019
GOOGLE
12-21-2019
GOOGLE
12-20-2019
GOOGLE
12-20-2019
GOOGLE
12-19-2019
GOOGLE
12-18-2019
GOOGLE
12-17-2019
GOOGLE
12-16-2019
GOOGLE
12-16-2019
GOOGLE
12-15-2019
GOOGLE
12-15-2019
GOOGLE
12-15-2019
GOOGLE
12-14-2019
GOOGLE
12-14-2019
GOOGLE
12-13-2019
GOOGLE
12-13-2019
GOOGLE
12-13-2019
GOOGLE
12-12-2019
Read More