Car Detailing near Glen Mills, PA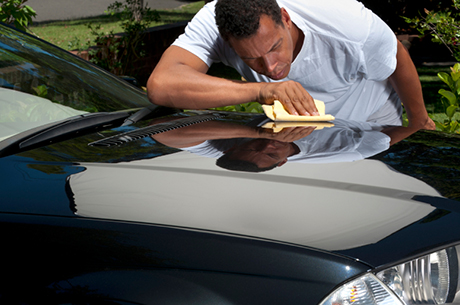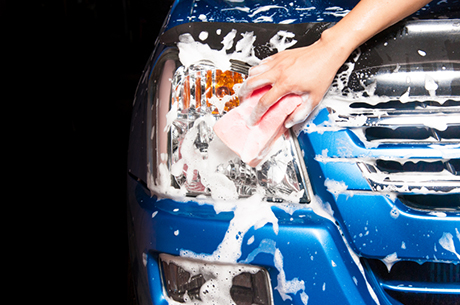 What better way to start your day off than climbing in a pristinely clean car? At Newark ToyotaWorld, we specialize in wide array of services, including car detailing. With a handful of detailing options to choose from, we can get your vehicle looking brand new once again while staying within your budget. For more information, speak to a representative at 302-368-6262.
What is Detailing?
To put it simply, car detailing is a term used when your vehicle is cleaned thoroughly and intensely. Rather than going through a quick carwash chain or vacuuming your interior at your local gas station, we will give your car a luxurious treatment by washing it from top to bottom. Without even realizing it, your car can get messy and dirty pretty quickly. From food to dust, and even outside debris, it may not look like it once did, but there's no need to worry. That's where we step in!
Our Services
At Newark ToyotaWorld, we believe every guest deserves a quality experience, which is why we have a few different levels of detailing services to pick from. Starting off with our Value Level Detail, your car can enjoy a wash and chamois dry, a full vacuumed interior, a window cleaning, your tires shined, and more. If you feel your car needs a little extra care, you can upgrade your detail levels to include machine waxing, shampooed interior, an exterior hand-washing, and even an engine and compartment cleaning!
Expert Staff
When you bring your vehicle to us, there's no need to feel uncertain. Our team of trained mechanics and sales representatives take pride in our work and will do what it takes to ensure that you are safe and satisfied with our services. Need a lift? We offer free shuttle services to make your life easier. If you wait at our showroom, you can enjoy free Wi-Fi and refreshments. In addition to that, we are always offering deals to aid in saving you some money. So if your car needs some assistance with any other services, you can be certain that it's in good hands with us. Not sure where to start? Head to our Specials tab at the top of our home page, and see what you can currently save on.
If you're looking for a place that performs car detailing near Glen Mills, PA, Newark ToyotaWorld is the solution for you. Stop in during our open hours. See you soon!
Testimonials
"good but not perfect"
DEALERRATER
1-25-2020
"I purchased my vehicle at Newark ToyotaWorld with Mr Eric..."
DEALERRATER
1-24-2020
GOOGLE
1-22-2020
GOOGLE
1-18-2020
GOOGLE
1-17-2020
GOOGLE
1-12-2020
GOOGLE
1-10-2020
GOOGLE
1-9-2020
GOOGLE
1-8-2020
GOOGLE
1-8-2020
"Purchased my first sienna, we have been an odyssey driver..."
DEALERRATER
1-7-2020
Purchased my first sienna, we have been an odyssey driver...
CARS
1-7-2020
GOOGLE
1-6-2020
GOOGLE
1-5-2020
GOOGLE
1-4-2020
GOOGLE
1-4-2020
GOOGLE
1-2-2020
GOOGLE
1-2-2020
GOOGLE
1-1-2020
GOOGLE
12-31-2019
GOOGLE
12-29-2019
GOOGLE
12-28-2019
GOOGLE
12-27-2019
GOOGLE
12-25-2019
9 to 5 Pawn & Jewelry stores.ebay.com/9to5pawnshop
GOOGLE
12-24-2019
GOOGLE
12-23-2019
GOOGLE
12-21-2019
GOOGLE
12-20-2019
GOOGLE
12-20-2019
GOOGLE
12-19-2019
GOOGLE
12-18-2019
GOOGLE
12-17-2019
GOOGLE
12-16-2019
GOOGLE
12-16-2019
GOOGLE
12-15-2019
GOOGLE
12-15-2019
GOOGLE
12-15-2019
GOOGLE
12-14-2019
GOOGLE
12-14-2019
GOOGLE
12-13-2019
GOOGLE
12-13-2019
GOOGLE
12-13-2019
GOOGLE
12-12-2019
Read More
Collision Center Hours
302-368-6268
| | |
| --- | --- |
| Monday | 8:00 am - 5:00 pm |
| Tuesday | 8:00 am - 5:00 pm |
| Wednesday | 8:00 am - 5:00 pm |
| Thursday | 8:00 am - 5:00 pm |
| Friday | 8:00 am - 5:00 pm |
| Saturday | Closed |
| Sunday | Closed |