First Time Car Buyer Program near Glen Mills, PA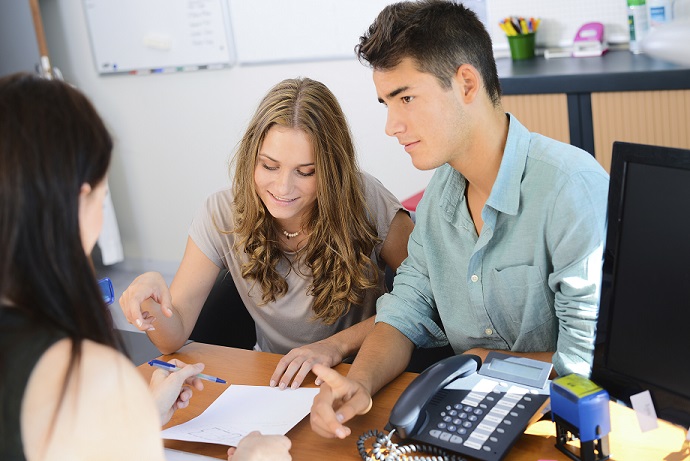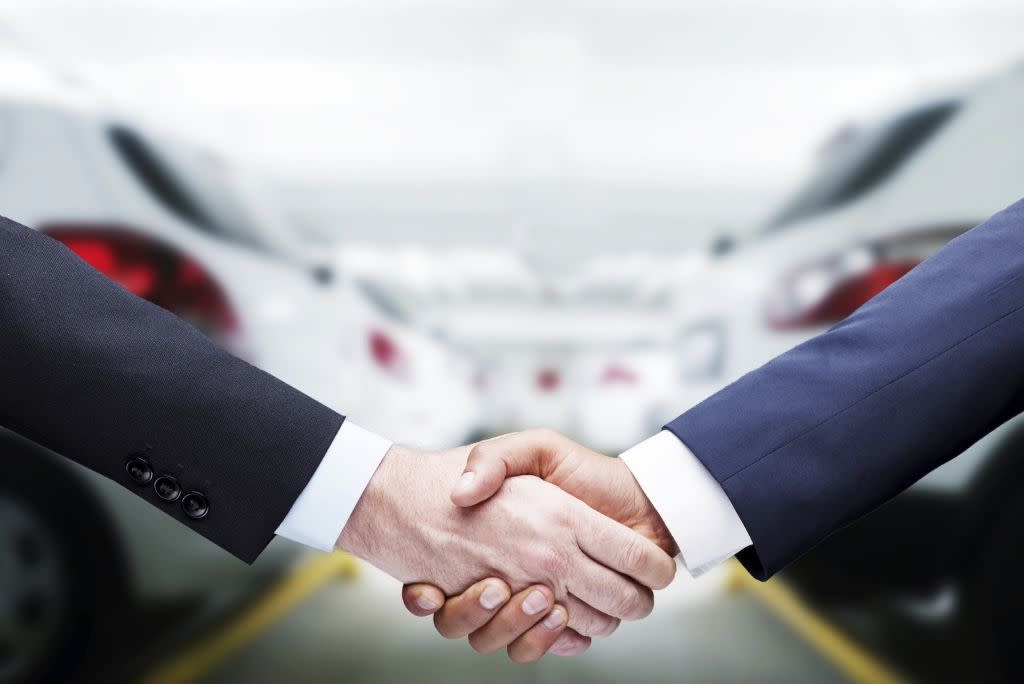 Unless you either have a stellar credit score or significant funds saved up, buying a car can feel like a virtually impossible undertaking. This is especially true for first time buyers, as these individuals are typically college graduates who simply haven't had the chance to establish either. Thankfully, the Finance Department at Newark ToyotaWorld has your back with our first time buyer program! For more details, feel free to contact us.
Helping You Get on Your Feet
Even if you have a college degree in hand and your first real job secured, it can be difficult to move forward if you don't have a vehicle to get you where you need to be. And since many lenders aren't willing to extend loan terms to those lacking an established credit history, first time buyers may have a hard time getting approved. This is where our exclusive program comes into play! In addition to helping you secure a competitive loan, we'll also see if you qualify for the Toyota College Grad Program, which provides a $750 rebate for qualifying individuals. Get the full scoop by speaking with our staff today!
Additional Resources
Just because you're starting from square one, this doesn't mean that you can't get a head start on the financing process. To determine your spending limit, click on the Financing tab above to reach our handy Payment Calculator. Then, simply input your preferred monthly installment amount, possible down payment, and financing terms to see what sort of vehicles would be within your price range. Once you have the magic number in hand, go ahead and explore our inventory! You'll find links to both our new and used selection, so peruse at your leisure and schedule test drives for any models that seem to stand out.
Expert Advice & Attentive Care
Once you finally arrive to choose your first car and finalize the transaction, our Finance Department will be there to assist with each and every step along the way. We understand that financing can be confusing, especially for those who have never gone through the loan-approval process, so we always aim to be as transparent as possible and answer any questions on your mind. Furthermore, we'll explain how paying off your loan in a timely manner will help to improve your credit rating and make you a more desirable candidate for the most competitive rates and terms!
Eager to hear more about our first time car buyer program near Glen Mills, PA? If so, stop into Newark ToyotaWorld at your earliest convenience to meet with our friendly staff members. Before long, you'll have the keys in your hand and a smile on your face!
Testimonials
GOOGLE
7-31-2020
GOOGLE
7-30-2020
GOOGLE
7-29-2020
GOOGLE
7-28-2020
GOOGLE
7-27-2020
GOOGLE
7-23-2020
GOOGLE
7-21-2020
GOOGLE
7-17-2020
GOOGLE
7-16-2020
GOOGLE
7-14-2020
GOOGLE
7-14-2020
GOOGLE
7-13-2020
GOOGLE
7-13-2020
GOOGLE
7-12-2020
GOOGLE
7-11-2020
GOOGLE
7-10-2020
"Purchased a 2017 Jeep Cherokee Latitude. Matt Vento was..."
DEALERRATER
7-8-2020
Purchased a 2017 Jeep Cherokee Latitude. Matt Vento was...
CARS
7-8-2020
GOOGLE
7-5-2020
GOOGLE
7-3-2020
GOOGLE
7-3-2020
"Great Service"
DEALERRATER
7-3-2020
Great Service
CARS
7-3-2020
GOOGLE
6-27-2020
GOOGLE
6-27-2020
GOOGLE
6-26-2020
GOOGLE
6-25-2020
GOOGLE
6-24-2020
GOOGLE
6-23-2020
GOOGLE
6-21-2020
GOOGLE
6-19-2020
GOOGLE
6-15-2020
GOOGLE
6-15-2020
GOOGLE
6-13-2020
GOOGLE
6-11-2020
GOOGLE
6-10-2020
GOOGLE
6-4-2020
GOOGLE
6-3-2020
GOOGLE
5-31-2020
GOOGLE
5-31-2020
GOOGLE
5-29-2020
Read More
Sales Hours
(302) 283-2305
| | |
| --- | --- |
| Monday | 9:00 am - 8:00 pm |
| Tuesday | 9:00 am - 8:00 pm |
| Wednesday | 9:00 am - 8:00 pm |
| Thursday | 9:00 am - 8:00 pm |
| Friday | 9:00 am - 8:00 pm |
| Saturday | 9:00 am - 5:00 pm |
| Sunday | 11:00 am - 4:00 pm |