First Time Car Buyer Tips near Glen Mills, PA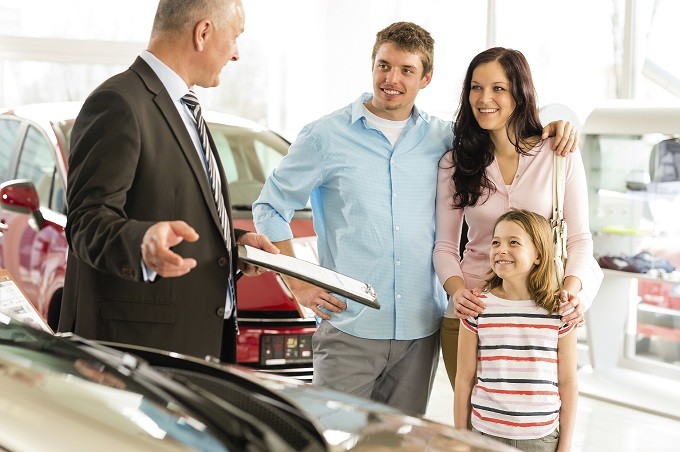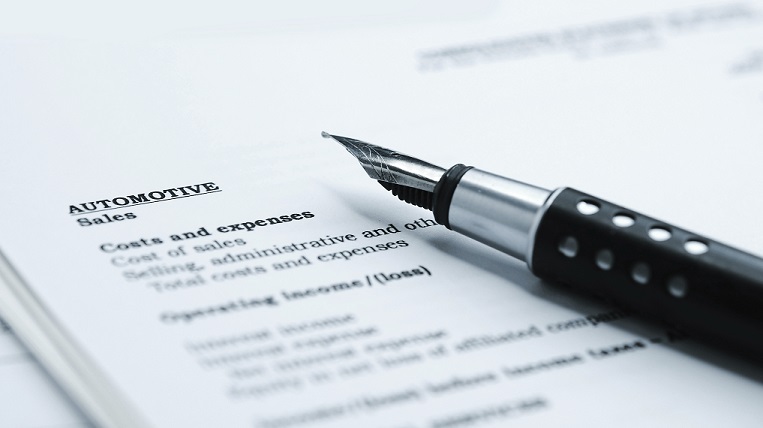 Sales Hours
(302) 283-2305
| | |
| --- | --- |
| Monday | 9:00 am - 8:00 pm |
| Tuesday | 9:00 am - 8:00 pm |
| Wednesday | 9:00 am - 8:00 pm |
| Thursday | 9:00 am - 8:00 pm |
| Friday | 9:00 am - 8:00 pm |
| Saturday | 9:00 am - 5:00 pm |
| Sunday | 11:00 am - 4:00 pm |
What Should I Bring Into a Car Dealership?
If you're preparing to come into Newark ToyotaWorld to purchase a car for the very first time, congratulations! This is a momentous occasion, and we're excited to help you become the owner of a beautiful vehicle. As your prepare to buy, we have a few tips that we'd like to share to help you with this process!
Planning Your Purchase
The first tip is to be sure to set your sights on a model that you can realistically afford. This will help you receive an approval for a loan, and will help ensure that you don't end up overwhelmed by your car payments. We'd recommend visiting our online Finance Department and using our Payment Calculator. This will allow you to enter in a few details about your budget in order to receive an estimate of your total buying power. Then, you can enter a vehicle's sales prices into the other side of the form to see what its monthly costs will be. Using these two tools in tandem, you'll be able to clearly see whether you can or can't pay for a particular option.
Don't Forget!
If you're getting ready to pay us a visit, there are a few things you'll want to be sure to bring with you to ensure that your purchase goes as smoothly as possible. If you're hoping to receive our Toyota College Rebate, don't forget to bring in proof of graduation in the past two years or within the next six months. We'd also ask that you remember proof of current employment, as well as several month's pay stubs to verify your income. Of course, you'll also need a valid Driver's License and to have your Social Security card handy or have the number memorized. If you have all these things ready, you're prepared to visit us!
Finance Team
Our final tip is to let our team do most of the work! We have an expert Finance Department that's designed to help you pay off your vehicle. They'll put in the time to build you a plan that takes the entire sticker price of your model and breaks it up into easy monthly increments. After learning more about your income and budgetary constraints, they'll find the perfect balance between the monthly cost and the loan's duration, so that you don't have to stress about bills or pay too much income overall. By the time it's all done, you'll be glad you chose to work with us!
At Newark ToyotaWorld, we hope that these first time car buyer tips near Glen Mills, PA, have given you some confidence! To see how our previous customers have felt after working with us, take a look at their glowing testimonials.
Testimonials
"Purchased a 2017 Jeep Cherokee Latitude. Matt Vento was..."
DEALERRATER
7-8-2020
GOOGLE
7-5-2020
GOOGLE
7-3-2020
GOOGLE
7-3-2020
"Great Service"
DEALERRATER
7-3-2020
Great Service
CARS
7-3-2020
GOOGLE
6-27-2020
GOOGLE
6-27-2020
GOOGLE
6-26-2020
GOOGLE
6-25-2020
GOOGLE
6-24-2020
GOOGLE
6-23-2020
GOOGLE
6-21-2020
GOOGLE
6-19-2020
GOOGLE
6-15-2020
GOOGLE
6-15-2020
GOOGLE
6-13-2020
GOOGLE
6-11-2020
GOOGLE
6-10-2020
GOOGLE
6-4-2020
GOOGLE
6-3-2020
GOOGLE
5-31-2020
GOOGLE
5-31-2020
GOOGLE
5-29-2020
GOOGLE
5-28-2020
Excellent Service
CARS
5-27-2020
GOOGLE
5-27-2020
GOOGLE
5-27-2020
"Excellent Service"
DEALERRATER
5-27-2020
GOOGLE
5-25-2020
GOOGLE
5-24-2020
GOOGLE
5-21-2020
GOOGLE
5-20-2020
GOOGLE
5-18-2020
GOOGLE
5-17-2020
GOOGLE
5-17-2020
GOOGLE
5-16-2020
GOOGLE
5-13-2020
GOOGLE
5-12-2020
GOOGLE
5-11-2020
GOOGLE
5-10-2020
GOOGLE
5-9-2020
Read More