How to Winterize Your Vehicle in Newark, DE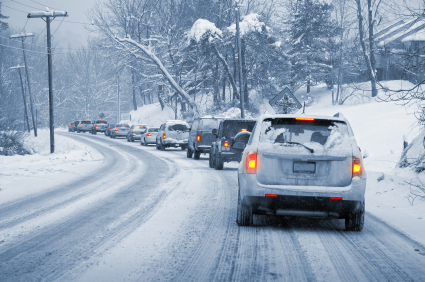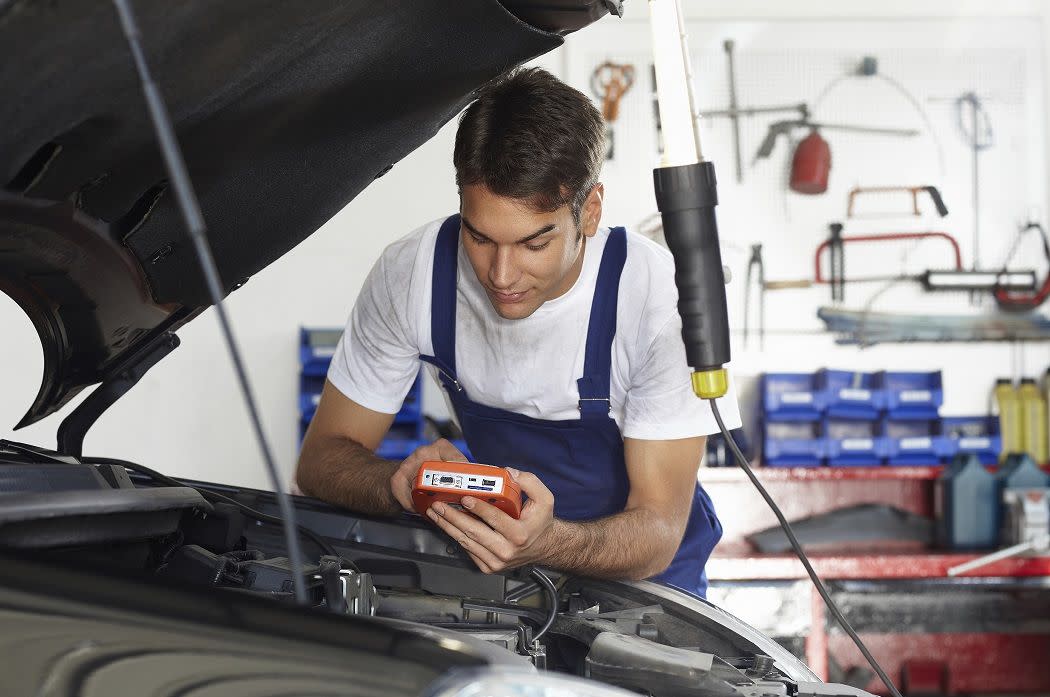 With the winter months in full swing, it is important to have your vehicle prepared if you haven't already. With the various hazards and slippery slopes that you will be approaching, we at Newark ToyotaWorld are here to remind you to pull into our service bay to get your vehicle ready for the looming blizzards. This will not only help keep you safe, but it will also make sure your fellow drivers stay protected in the process. To learn more, swing by our location at 230 East Cleveland Avenue in Newark, DE!
How Does the Weather Change My Drive?
There are a couple reasons why you should pay us a visit as soon as possible to make sure you are prepared for frigid temperatures. To begin, your battery becomes greatly affected due to the weather. The last thing that you want is for your engine to not receive that crucial initial spark, which is why we will assess its current health to make sure that you can get on the road after work each and every time. Another reason is that the heat and terrain that we experience here during the summer months will degrade your tires' tread, resulting in a loss of traction. That is exactly why we can help you get a set of winter tires so you can grip the snow-covered pavement with every turn!
Service
Stopping by to get your vehicle winterized is as easy is pulling up to our Service Department. First, we will take a look at all of the important parts of your vehicle like your air filters, fluid levels, engine, brakes, and tires. After that, we will let you know the proper steps to take moving forward to maintain a safe drive every morning on your way to the office. After you give us the green light, we will move forward with the updates and replacements so you can get back on the road in no time at all. If you are curious, we also have driving tips to keep in mind, because your driving style should change as soon as the weather does. For instance, driving slower is always a good idea. On top of that, you should keep a first aid kit, gloves, extra coat, blankets, flashlight, and some water in case you get stuck.
Online Tools
Now that you know how easy it is to get your vehicle winterized here at Newark ToyotaWorld, you can make use of our online tools that will help streamline the process. If you aren't sure if you need to stop by, or simply have a question or concern, go ahead and tap into our Ask a Tech form. This feature allows you to get in touch with one of our expert mechanics to discuss any automotive-related questions. After that, you can go ahead and order your tires, learn more about battery replacements, brake fixes, or oil changes by clicking on the corresponding links beneath the Service drodown. .
If you were wondering how to winterize your vehicle in Newark, DE, we hope we have filled you in with all of the details! You can get the process started today when you stop by Newark ToyotaWorld to meet with the team in our Service Department.
Newark ToyotaWorld Service Hours
302-283-2306
| | |
| --- | --- |
| Monday | 7:00 am - 8:00 pm |
| Tuesday | 7:00 am - 8:00 pm |
| Wednesday | 7:00 am - 8:00 pm |
| Thursday | 7:00 am - 8:00 pm |
| Friday | 7:00 am - 8:00 pm |
| Saturday | 7:00 am - 5:00 pm |
| Sunday | 9:00 am - 4:00 pm |
Testimonials
GOOGLE
1-10-2020
GOOGLE
1-9-2020
GOOGLE
1-8-2020
GOOGLE
1-8-2020
"Purchased my first sienna, we have been an odyssey driver..."
DEALERRATER
1-7-2020
Purchased my first sienna, we have been an odyssey driver...
CARS
1-7-2020
GOOGLE
1-6-2020
GOOGLE
1-5-2020
GOOGLE
1-4-2020
GOOGLE
1-4-2020
GOOGLE
1-2-2020
GOOGLE
1-2-2020
GOOGLE
1-1-2020
GOOGLE
12-31-2019
GOOGLE
12-29-2019
GOOGLE
12-28-2019
GOOGLE
12-27-2019
GOOGLE
12-25-2019
9 to 5 Pawn & Jewelry stores.ebay.com/9to5pawnshop
GOOGLE
12-24-2019
GOOGLE
12-23-2019
GOOGLE
12-21-2019
GOOGLE
12-20-2019
GOOGLE
12-20-2019
GOOGLE
12-19-2019
GOOGLE
12-18-2019
GOOGLE
12-17-2019
GOOGLE
12-16-2019
GOOGLE
12-16-2019
GOOGLE
12-15-2019
GOOGLE
12-15-2019
GOOGLE
12-15-2019
GOOGLE
12-14-2019
GOOGLE
12-14-2019
GOOGLE
12-13-2019
GOOGLE
12-13-2019
GOOGLE
12-13-2019
GOOGLE
12-12-2019
GOOGLE
12-12-2019
GOOGLE
12-12-2019
GOOGLE
12-12-2019
GOOGLE
12-12-2019
Read More