Winter Tire Shopping in Newark, DE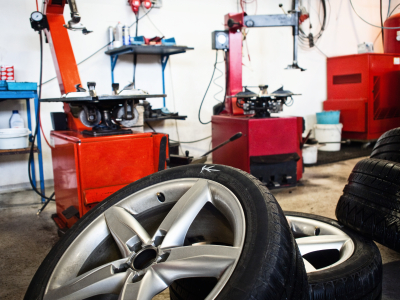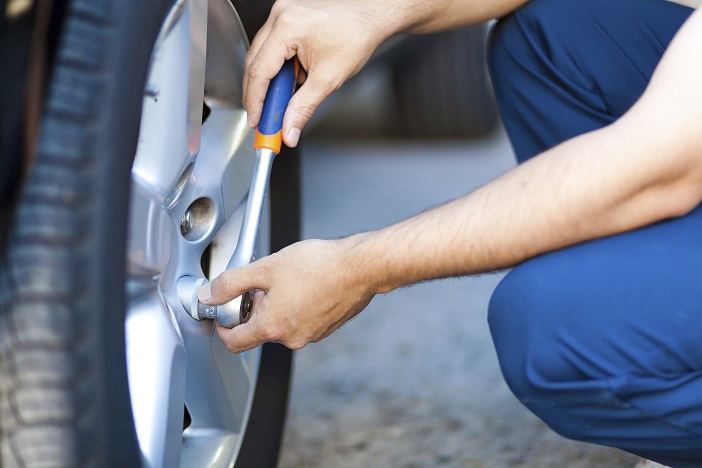 Winter can pose a few challenges when it comes to staying on the road in a safe manner. For most, the first thing that comes to mind is slipping and sliding across the road when a major blizzard hits. That's why we at Newark ToyotaWorld are here to remind you to swing by to get your hands on some new winter tires! This way, you can make your way to work in a timely manner without sacrificing your safety. To learn more, give our Service Department a visit or simply call us at 302-368-6262!
What Are Winter Tires?
You might be wondering what sets winter tires apart from your regular set of rubbers, and we are here to fill you in so there is no gray area! When you opt for a set of these capable tires, you are receiving extra grooves that were made for driving through snow. The treads are typically designed to come with sipes that are used to improve your grip in slippery situations. Another thing that sets them apart is that they're comprised of completely different material! They are created with a flexible rubber compound that works with the snow rather than against it. This means that your vehicle stability will be taken to the next level so you don't have to pull over and wait for the plows to clear the way!
Tips & Tricks
Just because you are getting your hands on a set of winter tires here at Newark ToyotaWorld, doesn't mean that you can go back to driving how you would during the summer. There are proper precautions that need to be taken to ensure that you make it home safe and sound. First and foremost, it is important to go a little slower and leave some extra space between you and the vehicle in front of yours. Even if it means making it to work late, you should hesitate on that last-minute turn and consider the consequences. Lastly, we suggest that you bring some blankets, an extra coat, water, and a first aid kit in case you do get stuck and need to wait for a tow. Your safety is paramount!
Tools
If you know that it is about that time to get this service taken care of, there are a couple of features on our website that will help you expedite the entire process. If you have some questions or concerns, you can refer to our Ask a Tech form to get in touch with one of the knowledgeable members of our Service Department. After that, you can navigate to our Schedule Appointment form to set a date and time that you would like to stop by!
Winter tire shopping in Newark, DE, just became a lot easier! All that you need to do is swing by Newark ToyotaWorld where we will get you back on the road with the utmost confidence in no time at all. We are located at 1344 Marrows Road in Newark, DE, and look forward to your visit.
Newark ToyotaWorld Service Hours
302-283-2306
| | |
| --- | --- |
| Monday | 7:00 am - 8:00 pm |
| Tuesday | 7:00 am - 8:00 pm |
| Wednesday | 7:00 am - 8:00 pm |
| Thursday | 7:00 am - 8:00 pm |
| Friday | 7:00 am - 8:00 pm |
| Saturday | 7:00 am - 5:00 pm |
| Sunday | 9:00 am - 4:00 pm |
Testimonials
GOOGLE
1-10-2020
GOOGLE
1-9-2020
GOOGLE
1-8-2020
GOOGLE
1-8-2020
"Purchased my first sienna, we have been an odyssey driver..."
DEALERRATER
1-7-2020
Purchased my first sienna, we have been an odyssey driver...
CARS
1-7-2020
GOOGLE
1-6-2020
GOOGLE
1-5-2020
GOOGLE
1-4-2020
GOOGLE
1-4-2020
GOOGLE
1-2-2020
GOOGLE
1-2-2020
GOOGLE
1-1-2020
GOOGLE
12-31-2019
GOOGLE
12-29-2019
GOOGLE
12-28-2019
GOOGLE
12-27-2019
GOOGLE
12-25-2019
9 to 5 Pawn & Jewelry stores.ebay.com/9to5pawnshop
GOOGLE
12-24-2019
GOOGLE
12-23-2019
GOOGLE
12-21-2019
GOOGLE
12-20-2019
GOOGLE
12-20-2019
GOOGLE
12-19-2019
GOOGLE
12-18-2019
GOOGLE
12-17-2019
GOOGLE
12-16-2019
GOOGLE
12-16-2019
GOOGLE
12-15-2019
GOOGLE
12-15-2019
GOOGLE
12-15-2019
GOOGLE
12-14-2019
GOOGLE
12-14-2019
GOOGLE
12-13-2019
GOOGLE
12-13-2019
GOOGLE
12-13-2019
GOOGLE
12-12-2019
GOOGLE
12-12-2019
GOOGLE
12-12-2019
GOOGLE
12-12-2019
GOOGLE
12-12-2019
Read More