Winterize Your Toyota near Glen Mills, PA
Whether you're excited for snow or downright dreading the cold, winter is on its way and will be here soon. Though there's nothing you can do to prevent the chilly weather from coming, you can prepare yourself by winterizing your car for the season. Doing so will help you conquer the next few months with ease by keeping you safe behind the wheel. Visit Newark ToyotaWorld to get started! Our expert staff is looking forward to meeting you.
What Does Winterizing My Toyota Involve?
If you've never done it before, then you're probably wondering what winterizing your vehicle even entails. Essentially, these preventative tasks involve getting your trusty Toyota ready for the challenges that driving during winter includes. For example, ice and snow greatly reduce the amount of traction you can get, meaning that it's crucial for your tires and brakes to be in good condition. Furthermore, bone-chilling temperatures are just as hard on your vehicle as on your extremities. As a result, you'll need a well-functioning battery, clean oil, and plenty of antifreeze to keep moving forward.
Visit Us Today!
During your appointment at Newark ToyotaWorld, we'll perform the full works on your Toyota to ensure that it's ready for winter. First, we'll inspect the conditions of tires to see if you could use a replacement set or benefit from snow tires. Those who own a vehicle without AWD will want to consider the latter, since they can help you from spinning out and losing control. In addition, we'll double-check your brakes to ensure that they can provide exceptional stopping power. Finally, we'll top off your fluid levels, so you don't have to worry about reduced visibility slowing you down.
Winter Driving Tips
To conclude, we wanted to pass along some winter-weather driving tips to give you more confidence when the snow starts to fly. When the temperature dips below the freezing mark overnight, it's crucial to give your engine enough time to warm up before pulling out of your driveway and heading to work. That way, it's not straining too much. Another important tip is to maintain extra following distance when traveling in slick conditions since you'll need more time to come to a complete stop. It also might be wise to keep a first-aid kit in your trunk that includes medical supplies, warm clothing, and road flares in case you ever end up stranded.
Here at Newark ToyotaWorld, we would be happy to assist if you're looking to winterize your Toyota near Glen Mills, PA. Our Service Department has the skills to tackle any job, so put us to the test! Feel free to reserve an appointment by calling us at 302-368-6262.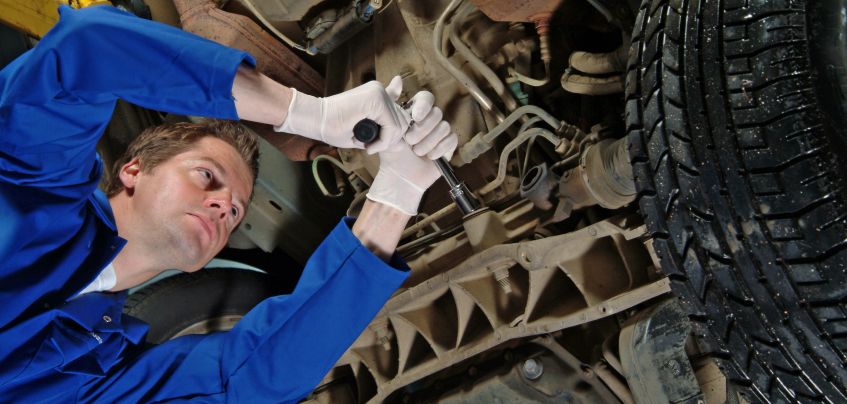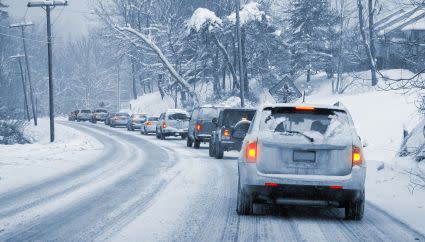 Newark ToyotaWorld Service Hours
302-283-2306
| | |
| --- | --- |
| Monday | 7:00 am - 8:00 pm |
| Tuesday | 7:00 am - 8:00 pm |
| Wednesday | 7:00 am - 8:00 pm |
| Thursday | 7:00 am - 8:00 pm |
| Friday | 7:00 am - 8:00 pm |
| Saturday | 7:00 am - 5:00 pm |
| Sunday | 9:00 am - 4:00 pm |
Testimonials
GOOGLE
1-10-2020
GOOGLE
1-9-2020
GOOGLE
1-8-2020
GOOGLE
1-8-2020
"Purchased my first sienna, we have been an odyssey driver..."
DEALERRATER
1-7-2020
Purchased my first sienna, we have been an odyssey driver...
CARS
1-7-2020
GOOGLE
1-6-2020
GOOGLE
1-5-2020
GOOGLE
1-4-2020
GOOGLE
1-4-2020
GOOGLE
1-2-2020
GOOGLE
1-2-2020
GOOGLE
1-1-2020
GOOGLE
12-31-2019
GOOGLE
12-29-2019
GOOGLE
12-28-2019
GOOGLE
12-27-2019
GOOGLE
12-25-2019
9 to 5 Pawn & Jewelry stores.ebay.com/9to5pawnshop
GOOGLE
12-24-2019
GOOGLE
12-23-2019
GOOGLE
12-21-2019
GOOGLE
12-20-2019
GOOGLE
12-20-2019
GOOGLE
12-19-2019
GOOGLE
12-18-2019
GOOGLE
12-17-2019
GOOGLE
12-16-2019
GOOGLE
12-16-2019
GOOGLE
12-15-2019
GOOGLE
12-15-2019
GOOGLE
12-15-2019
GOOGLE
12-14-2019
GOOGLE
12-14-2019
GOOGLE
12-13-2019
GOOGLE
12-13-2019
GOOGLE
12-13-2019
GOOGLE
12-12-2019
GOOGLE
12-12-2019
GOOGLE
12-12-2019
GOOGLE
12-12-2019
GOOGLE
12-12-2019
Read More